In the first of our guest blog series, Edwina Lonsdale, Managing Director of London based Luxury Cruise Specialist Mundy Cruising, explains what she loves about SeaDream.
As a luxury travel specialist, we select our partners very carefully, recommending ships and destinations we have personally experienced and loved.  The key to our business is to understand travellers who want to explore the world with a little bit of added indulgence. Some love high end luxury with formal occasions and the opportunity to dress up. Others just like to chill out. Those are the ones that ring our SeaDream bell.
For us, SeaDream Yacht Club is the ultimate al fresco, casual and stylish holiday experience – the perfect choice for unpretentious travellers who expect the best, but in a low key way. It's one of our favourites.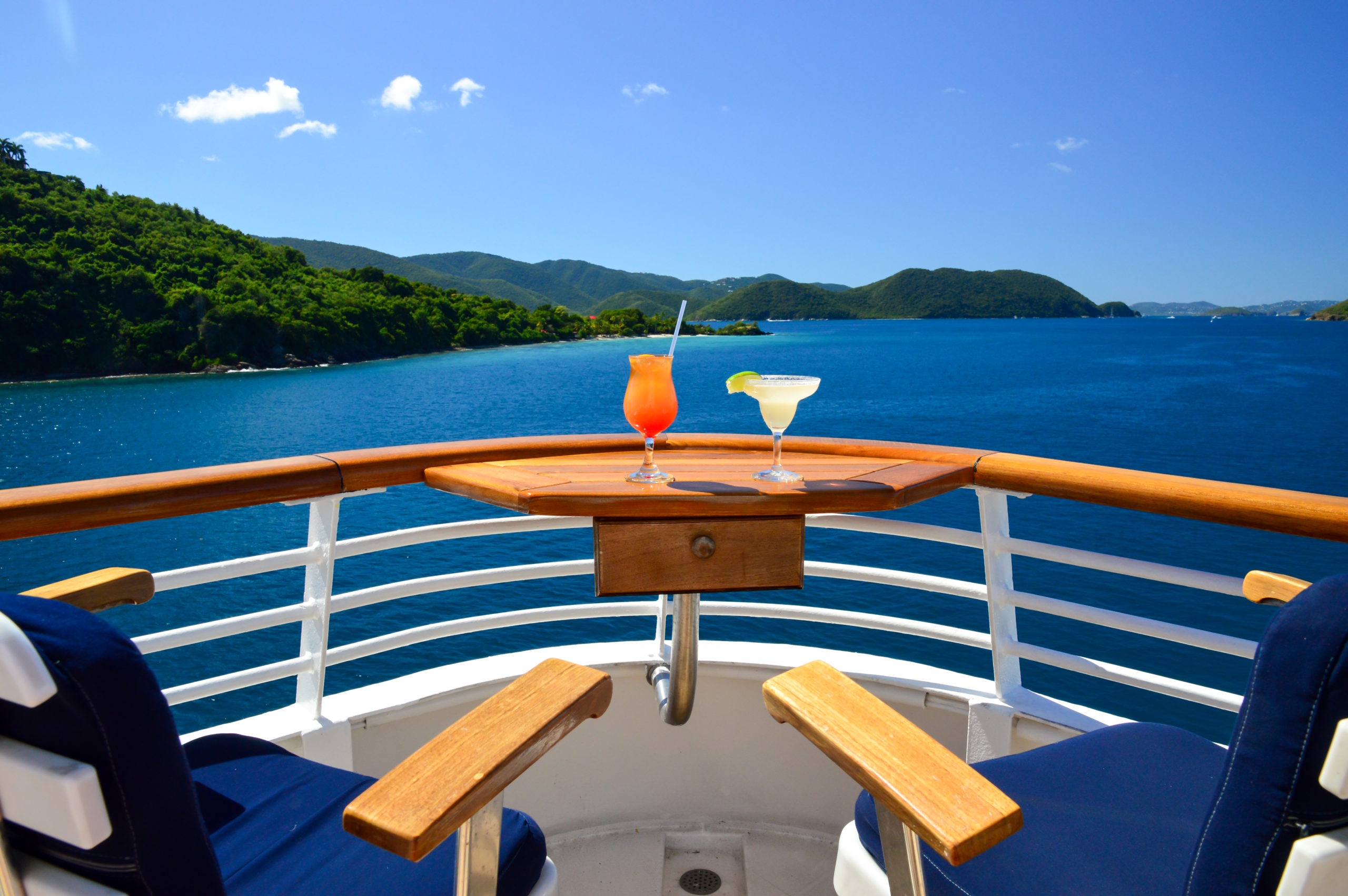 What we love about SeaDream is the quirkily unstructured style. The days take on their own routine depending on your personal tastes. I have a taste for getting up late, pottering the streets of a tiny unspoilt seaside town, lingering over coffee to watch the world go by, whizzing around the bay on a jetski, enjoying a glass of champagne early evening as I watch the sun go down, and lingering over an al fresco dinner with old and dear friends. So SeaDream ticks all my boxes. 
I enjoy the people we meet on board – interesting, well-travelled, fun to be around with no overt displays of wealth, but unpretentious and generally congenial. Best of all, though, I like to travel in the company of my friends, sharing the delights of SeaDream with novices, and watching them get hooked.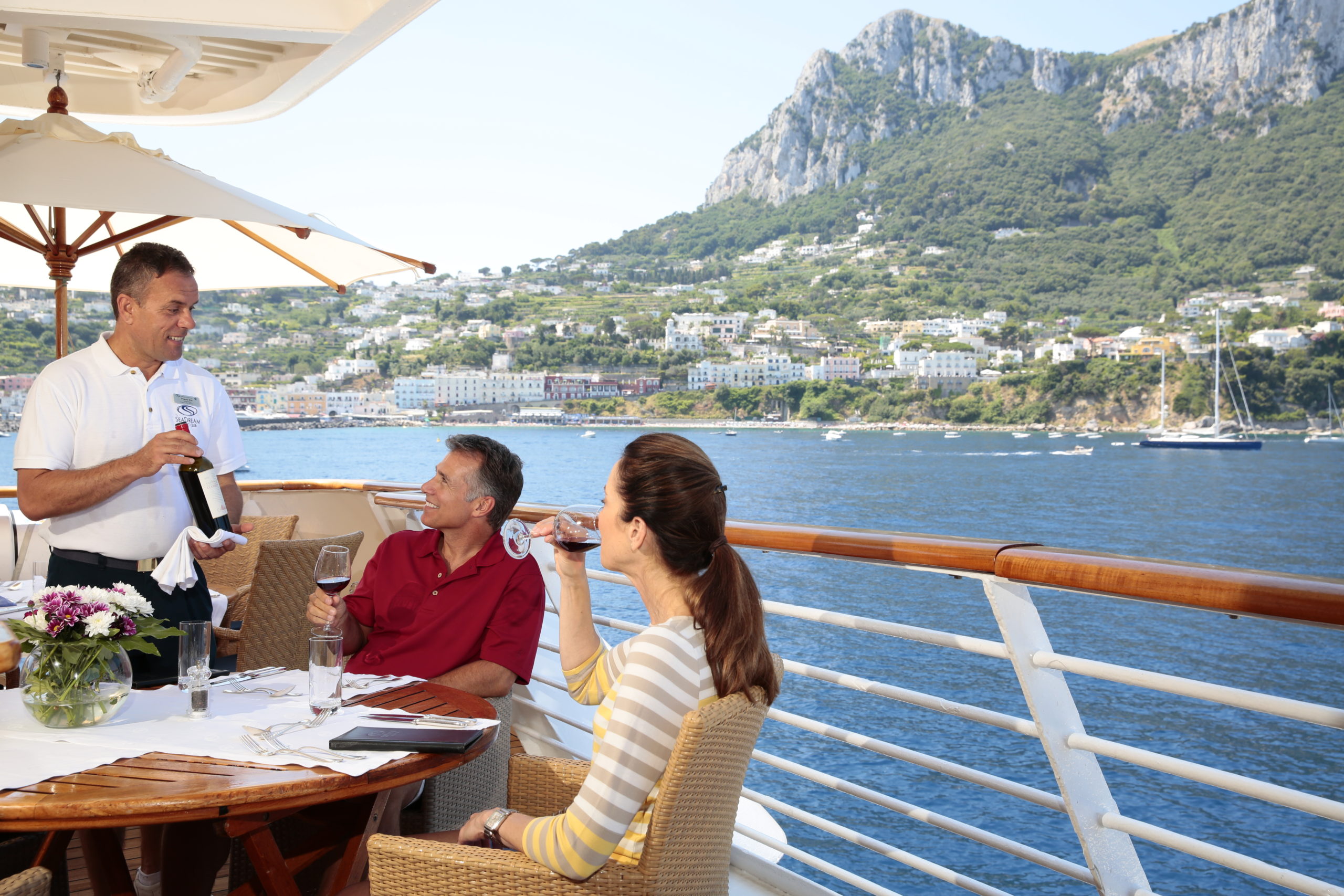 On top of everything I love the service. Someone once said to me that the distinctive behaviour of the SeaDream team is 'the difference between being pampered and being cared for'. It's like being looked after by your favourite family members, people who really understand you, and can second guess your preferences. They will think up treats to surprise you, but don't be surprised if there's a little bit of joshing or banter along the way. 
The 'please yourself' style is quite unlike a cruise experience. Cup of tea at cocktail hour? No problem. Dinner on deck when most people have chosen the stylish airconditioned restaurant? Of course. Sleep under the stars? What a lovely idea, we'll make up a bed for you.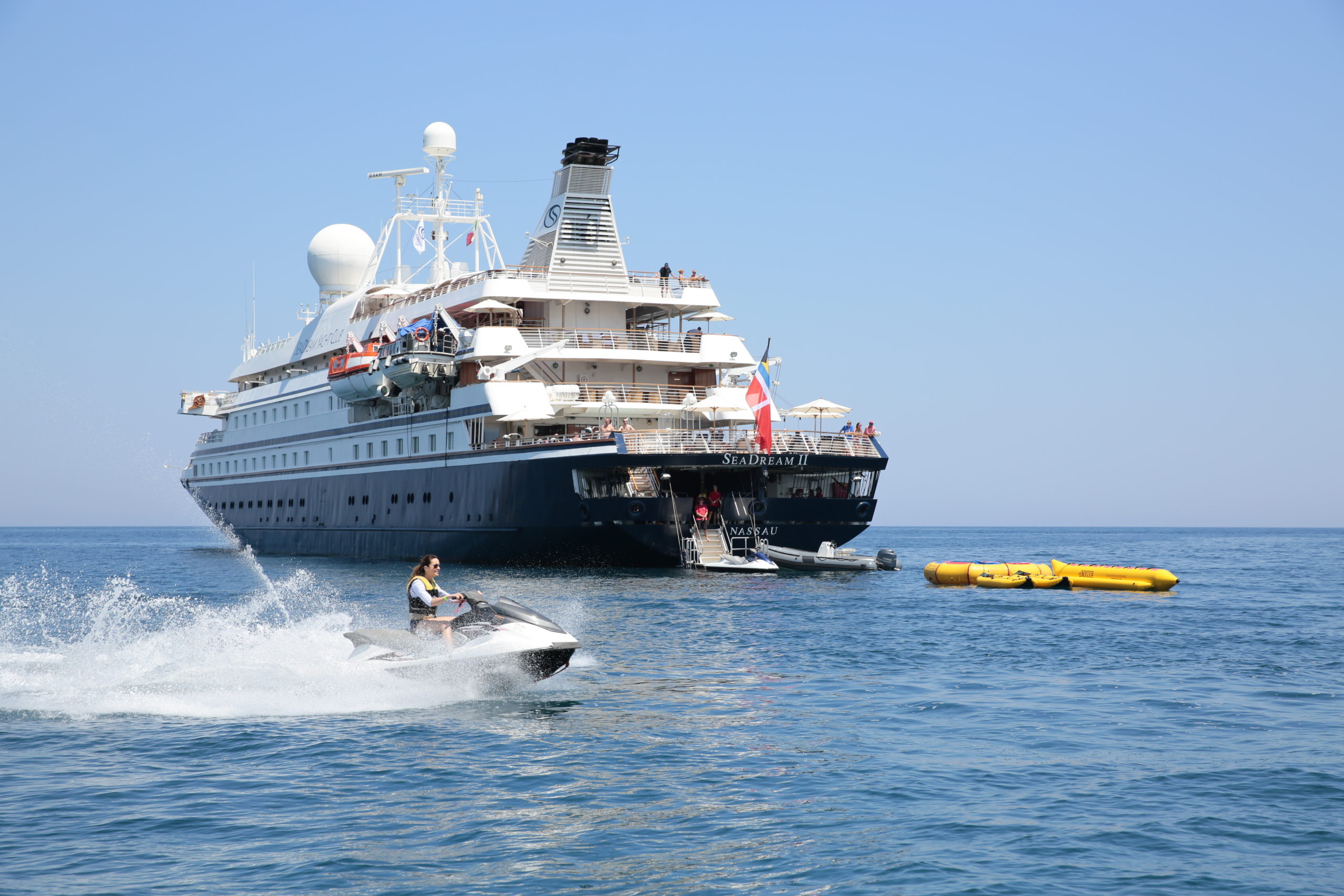 In the bay in Monte Carlo, Dubrovnik or St Barts, we won't be one of the shiny billionaire playthings complete with beautiful people – but we scrub up OK, with our teak decks and shiny brass fittings.  And we'll definitely have as much fun. 
Mundy Cruising offer a variety of SeaDream exclusive voyage packages which can be viewed on their dedicated SeaDream webpage.
IT'S YACHTING, NOT CRUISING ® | ENJOY THE DIFFERENCE