In our latest guest blog, Stefan Shillito, Managing Director of leading luxury cruise specialist The Sovereign Cruise Club, recounts the things that make a SeaDream yacht voyage unique.  
We always look forward to travelling on a SeaDream yacht because it is just like returning home. The excitement of boarding what feels like your own private yacht, with a long-standing crew that feel like family, is hard to match. There is nothing of a similar small size that also provides the same indulgent, effortless experience that makes us feel free and unencumbered by the formality and size of larger ships.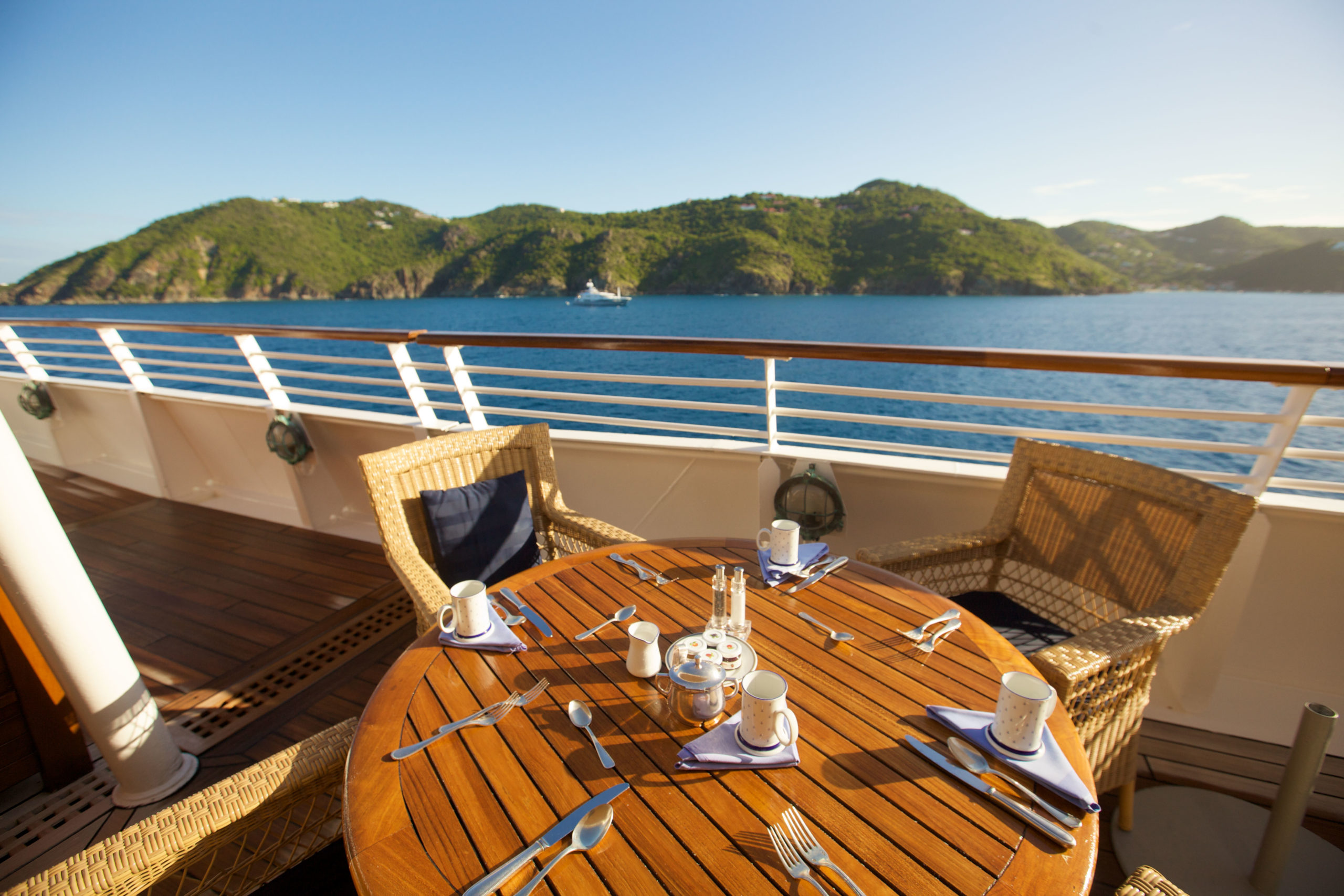 A typical day for us on board starts by enjoying a fantastic alfresco breakfast up on deck, preferably under the beautiful sunshine of a Caribbean or a Mediterranean sky. I am not sure why, but this setting seems to makes the orange juice and my perfectly poached eggs seem to taste so much better than they do at home. After breakfast and chatting with the crew and our fellow yacht mates it is time to explore today's port of call. We love that SeaDream calls into the very small ports that the larger ships cannot. So the port and town is never over run with thousands of visitors from numerous "mega-ships" or coach tours which can drastically alter the atmosphere and feel of a place.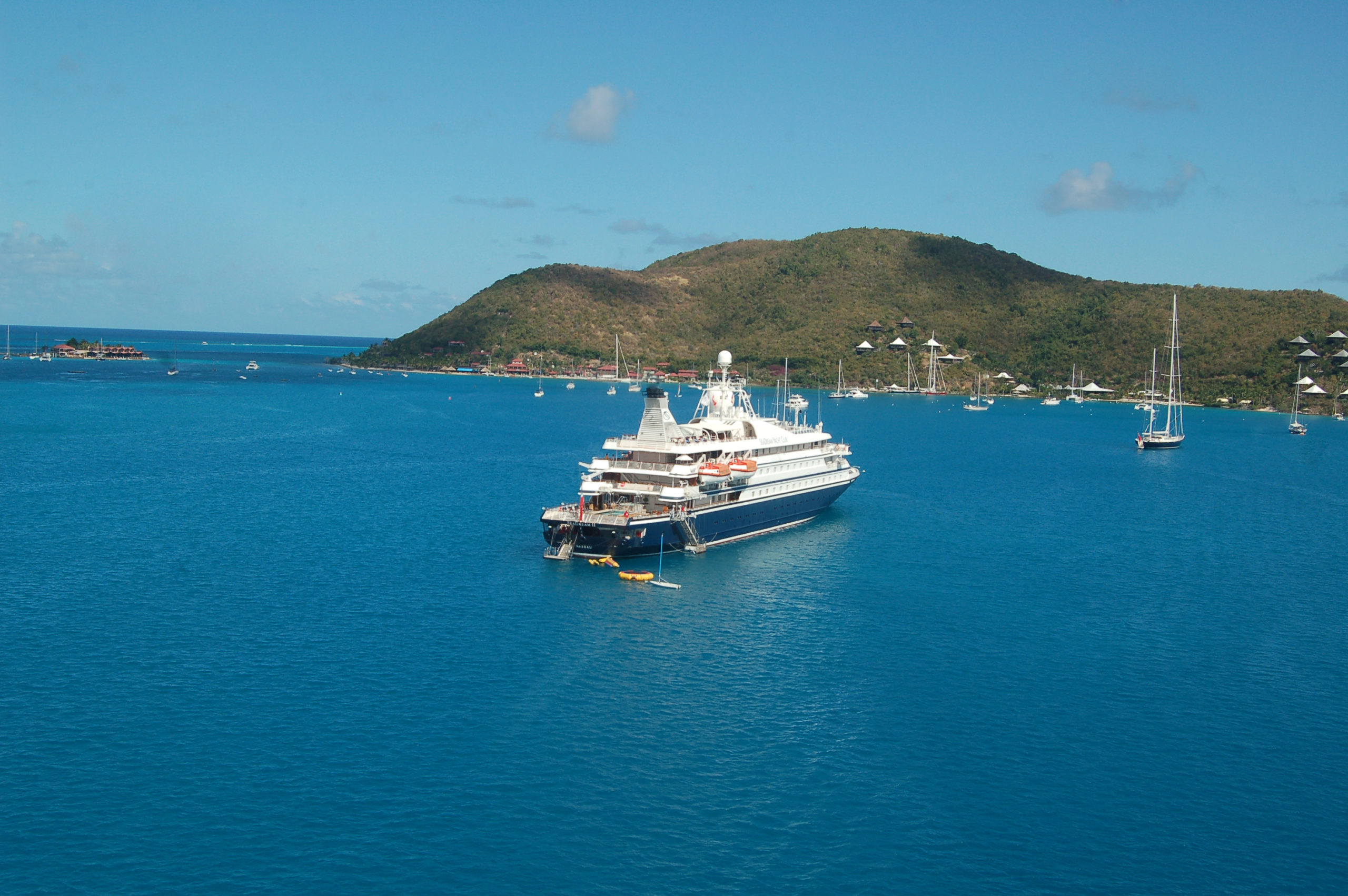 We think that visiting smaller ports on a SeaDream yacht helps to really get an authentic feel for each destination and enables us to see everything through the eyes of a local, rather than to just be a tourist. For us this is the difference between authentically experiencing a destination and not just visiting it. Our favourite ports to visit on SeaDream include Bequia, St. Bart's and Jost van Dyke in the Caribbean and Portofino, Sanary-sur-Mer and Venice in the Mediterranean.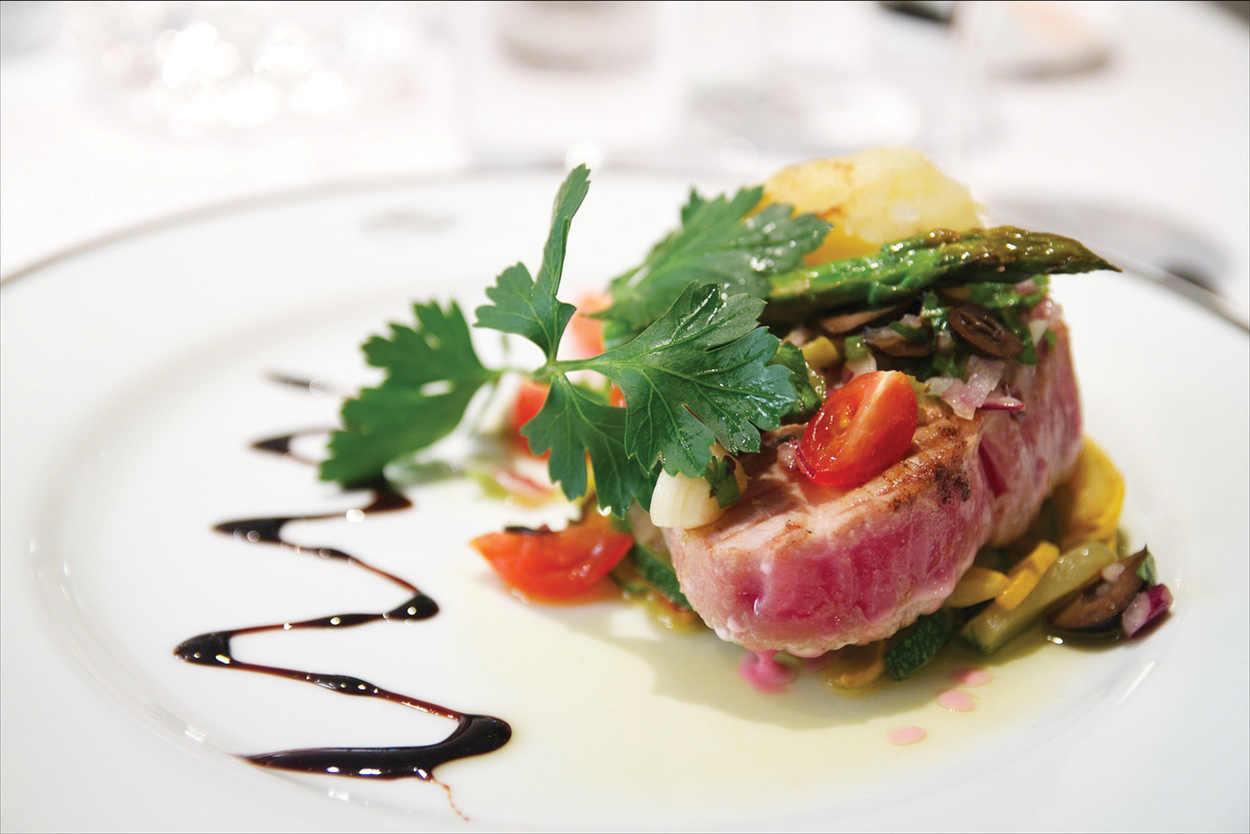 We return to the ship for a delicious alfresco lunch. The seafood and the steaks on board SeaDream are always splendid and cooked to perfection. A complimentary glass of Champagne or two is always very agreeable, after all we are on holiday aren't we? We spend the afternoon on board lazing by the pool reading a book and enjoying the hot tub. We also love the complimentary water sports. I enjoy the jet-skis, but I am always far from being the most talented jet-skier on board, so I often find myself providing the entertainment for the afternoon for both my fellow passengers and the crew.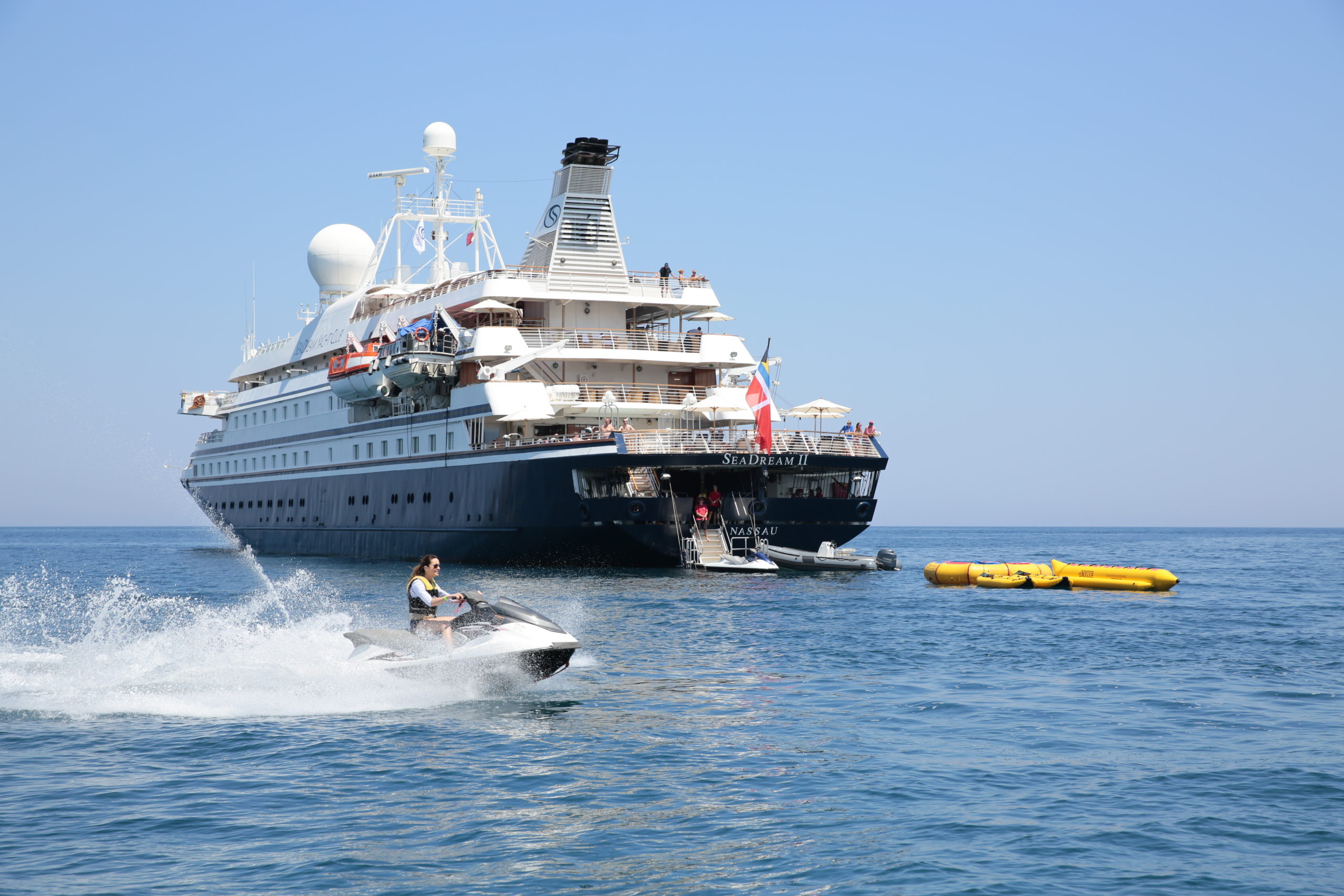 After a well earned siesta in our suite, or perhaps a visit to the gym or the spa, it is time to get ready for cocktails and dinner. Here is another highlight, no need to worry about a DJ or a jacket, just a shirt and a pair of chinos is all that is required for our third sublime meal of the day up on deck where I have to say that probably the finest cuisine at sea is served. We also enjoy having no formal entertainment on board, but the deck parties are good fun and a great way to finish another day on this fabulous private yacht experience, as is the sleeping under the stars – everyone should try this at least once whilst on board.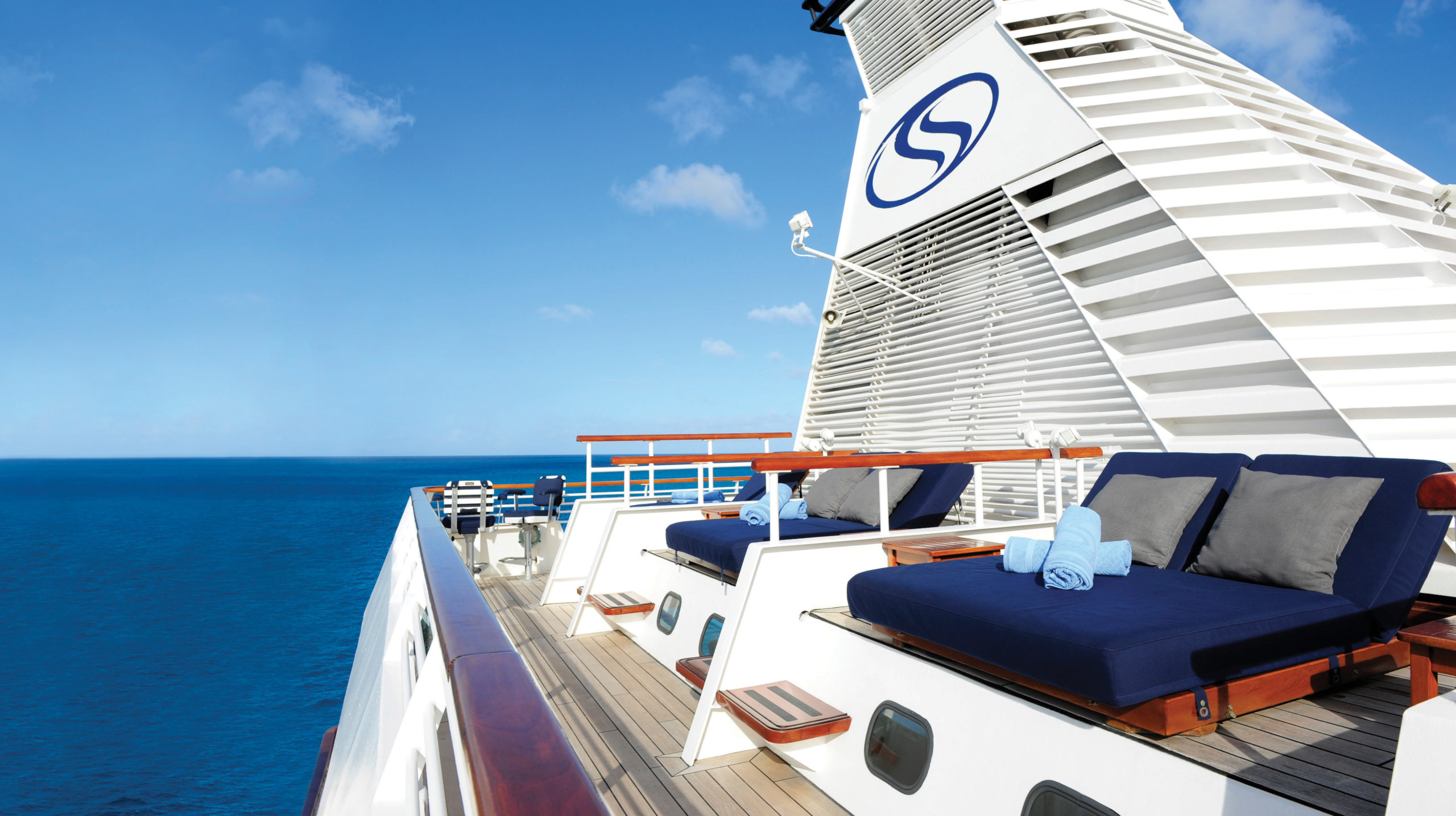 I cannot recommend SeaDream highly enough. However, there is a drawback – it is highly addictive and once experienced it is hard to forget.
The Sovereign Cruise Club are a leading UK partner of SeaDream and offer all our voyages which can be viewed on their dedicated SeaDream webpage.
IT'S YACHTING, NOT CRUISING ® | ENJOY THE DIFFERENCE