At SeaDream we like to say "it's yachting, not cruising", and whilst most people have a relatively fixed view of what they consider a cruise to be, many request further clarity on the notion of yachting itself and where the core differences lie.
Yachting is both a lifestyle and a travel proposition, making it hard to categorise and fit neatly onto a shelf. Yachting is as much a sense of freedom, calm and wakefulness as it is a form of travelling by sea. Most would unify in saying that to truly feel it, to embrace it and to describe it, you really have to experience it first-hand.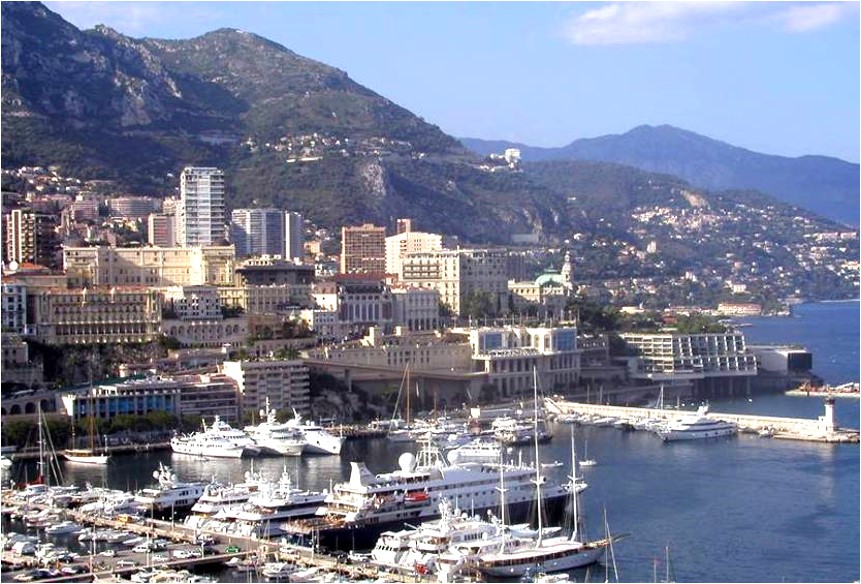 A SeaDream yacht berthed alongside other yachts in Monte Carlo
Yachting tends to have a natural affinity with health, wellbeing and vitality. Yachts offer a naturally healthy, outdoor environment where space, fresh air and high-quality food have always been a central component. That's not to say you won't indulge, but this is premium indulgence on a grand scale, from luxury beach BBQ's where Champagne flows without measure to 5-star cuisine and world-beating service levels.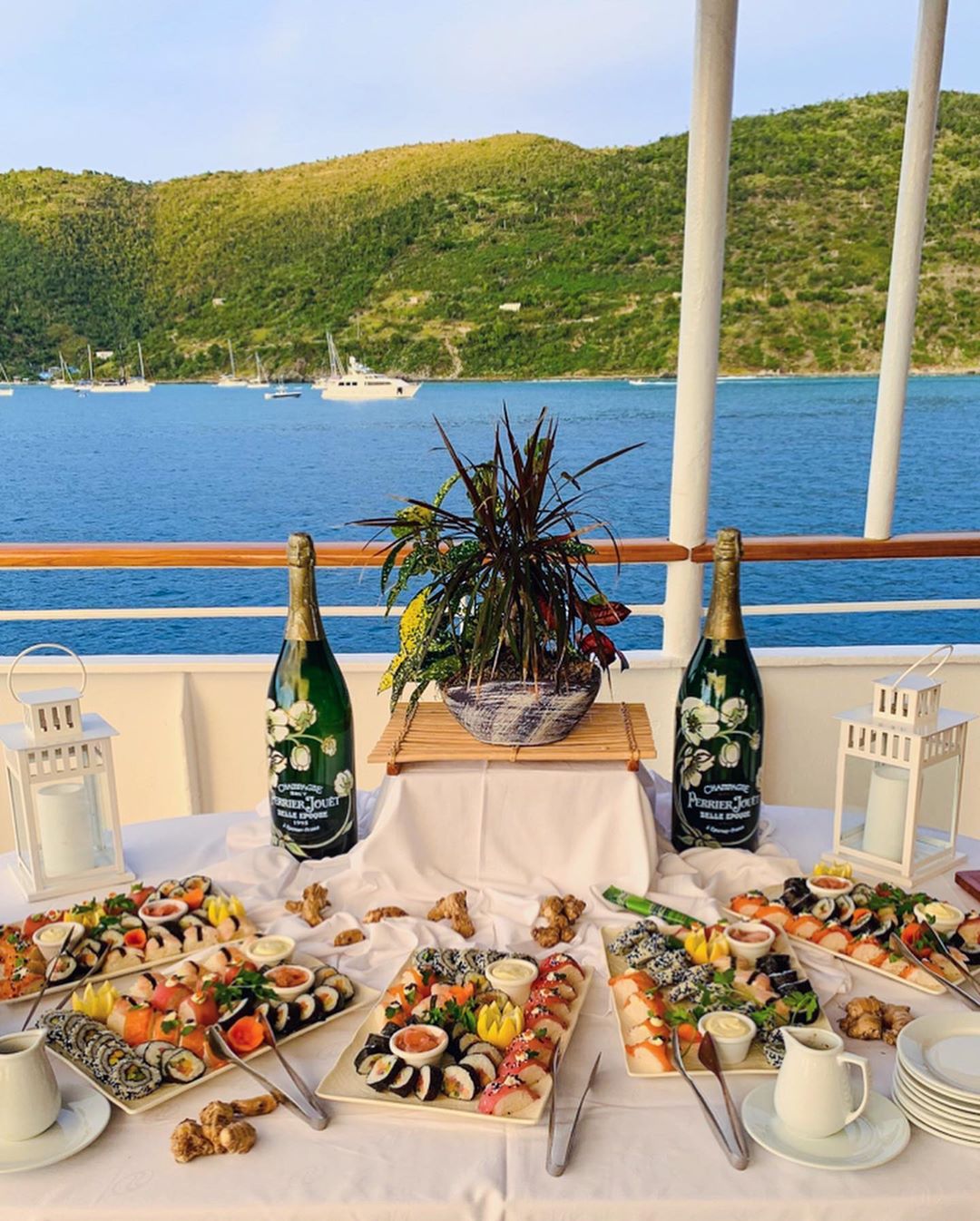 Health, wellbeing & vitality with a twist of indulgence – credit: Lauren Ashley W
Yachts do not traditionally have balconies, a factor that can also draw comparisons with larger cruise ships. But when you are sailing through the warm breeze and cobalt blue seas of places you can't visit by larger ship, and with around 100 other guests onboard, you quickly realise that you simply don't need a balcony. Yachts are designed for outdoor living. Yachting is designed for every guest to be outside at the same time if they wanted, but to retain privacy if they choose it. Whether it be outdoor dining, gazing at the stars in a Balinese Dream Bed, a serene swim from the private marina or simply reading a book on the over-sized pool deck. Yachting is an intimate experience by design, unstructured, romantic and highly inclusive.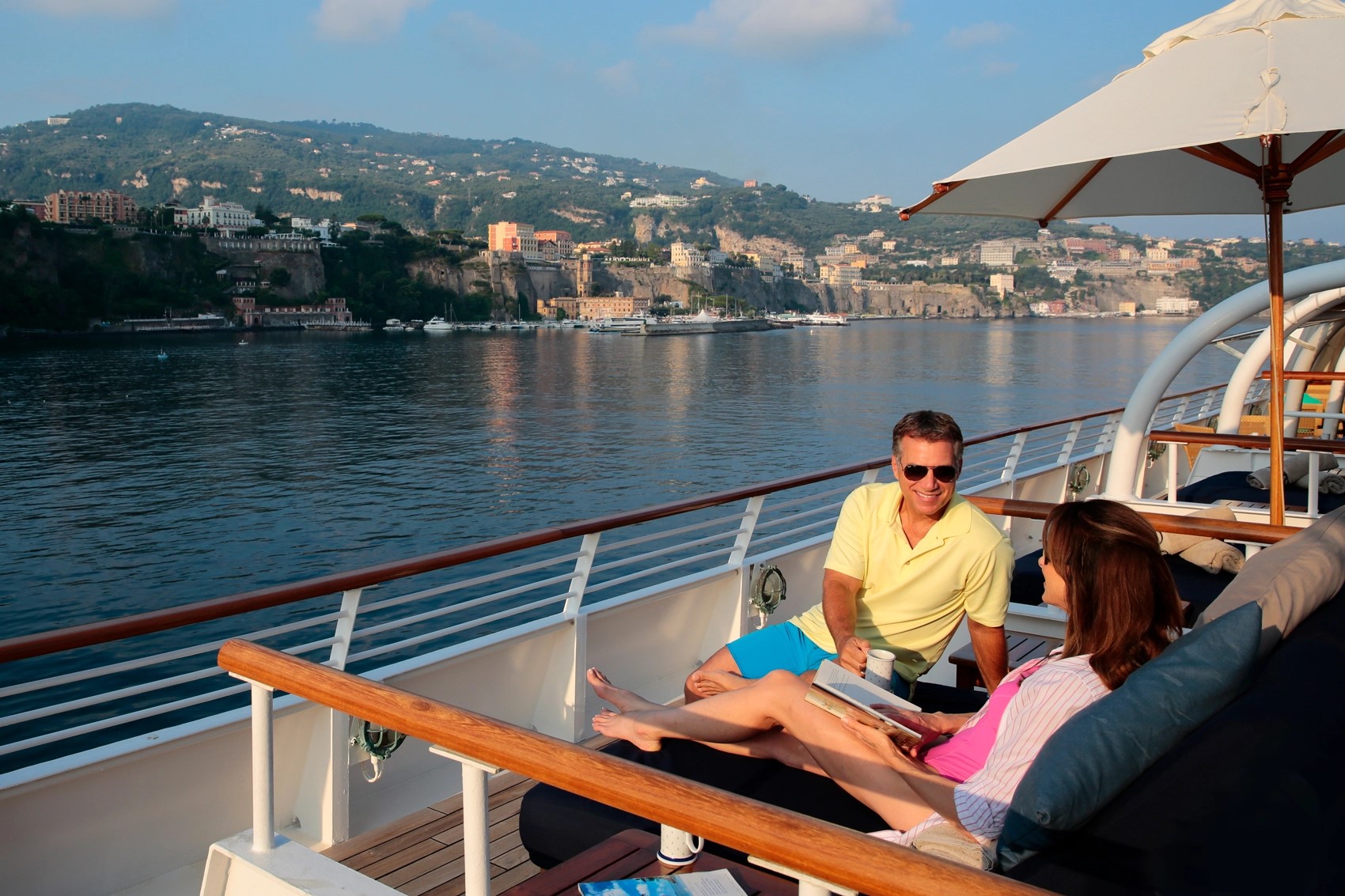 Privacy by design
You don't need to think on a yacht, every thought has been made for you. Notions of where to sit or when to dine, queuing, competing for reservations, space or amenities are simply not a thing. Crewing on a yacht is an intimate and seamless experience, operating like a family unit and ensuring that guests always feel genuinely considered and pampered and never an afterthought. A personalised service onboard is not simply a marketing tagline, it's as much a foundation of yachting as the teak deck itself. The reason the service feels so personal is because the crew genuinely want you to have the best experience you've ever had, perhaps why repeat rates on SeaDream's twin mega-yachts are in excess of 60%!
IT'S YACHTING, NOT CRUISING ® | ENJOY THE DIFFERENCE