Bridgetown, Barbados. SeaDream's West Indies
We know that Bridgetown (Barbados) is the perfect embark and disembark port for UK travellers. Not only is it gorgeous but it is also has excellent air routes direct from the UK, making round-trip voyages from Bridgetown the ideal choice.
SeaDream uses the port of Bridgetown as the hub for many of our West Indies voyages as well as some voyages that cross the Atlantic and are excited to add further sailings owing to the ease of travel from Europe. The Island itself includes UNESCO Heritage Sites, excellent beaches and history dating back to 1628. The climate is tropical with constant warm temperatures during the year cooled by light trade winds, in other words, the perfect place to start your SeaDream!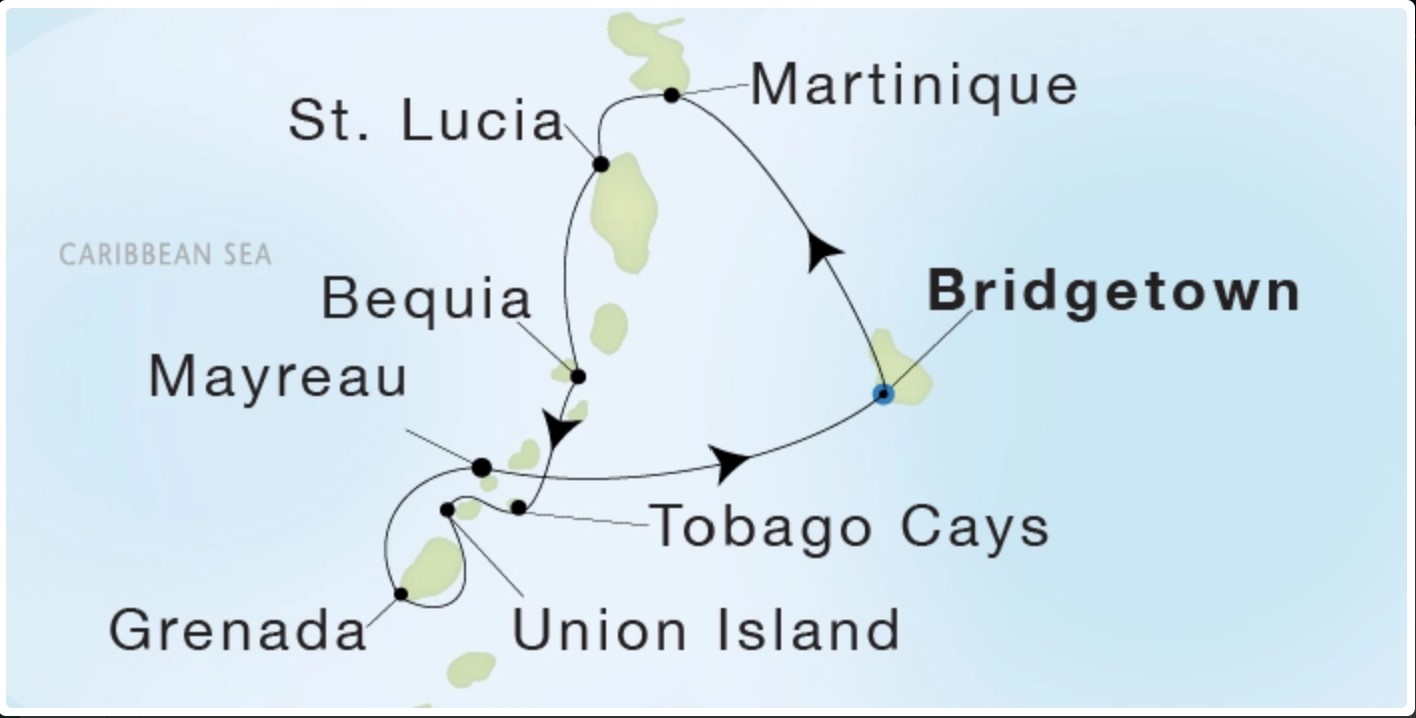 Typical 7-day Bridgetown to Bridgetown SeaDream Itinerary
Ports of call on a typical SeaDream round-trip voyage will include overnight stays, such as on the rugged Caribbean Island of Martinique in the French West Indies and the second-largest island in the Grenadines, Bequia. Bequia is the northernmost and island of the Grenadines with just seven square miles of quiet lagoons, reefs, and long silvery stretches of beach.
Among the things you'll notice are the colorful model boats set up on stands around the tiny harbor, representing the island's maritime history. If you are lucky enough to have a late call, don't miss Mac's Lobster Pizza.
The Island of Bequia in the West Indies
SeaDream now has a total of ten round-trip Barbados voyages departing in 2021 on both SeaDream I and SeaDream II. Meaning our sailing dates are certain to fit in with the travel plans of our valued UK guests. Sailings embark January-March and November-December 2021.
SeaDream's West Indies in 2021 beckons and we look forward to welcoming you onboard. And don't forget, with our brand-new Ultimate Booking Assurance you are protected until the day of departure!